Fitness Coach Opening with trodo
Apply for a full-time career opportunity with trodo in Chicago, IL. Scroll down to apply.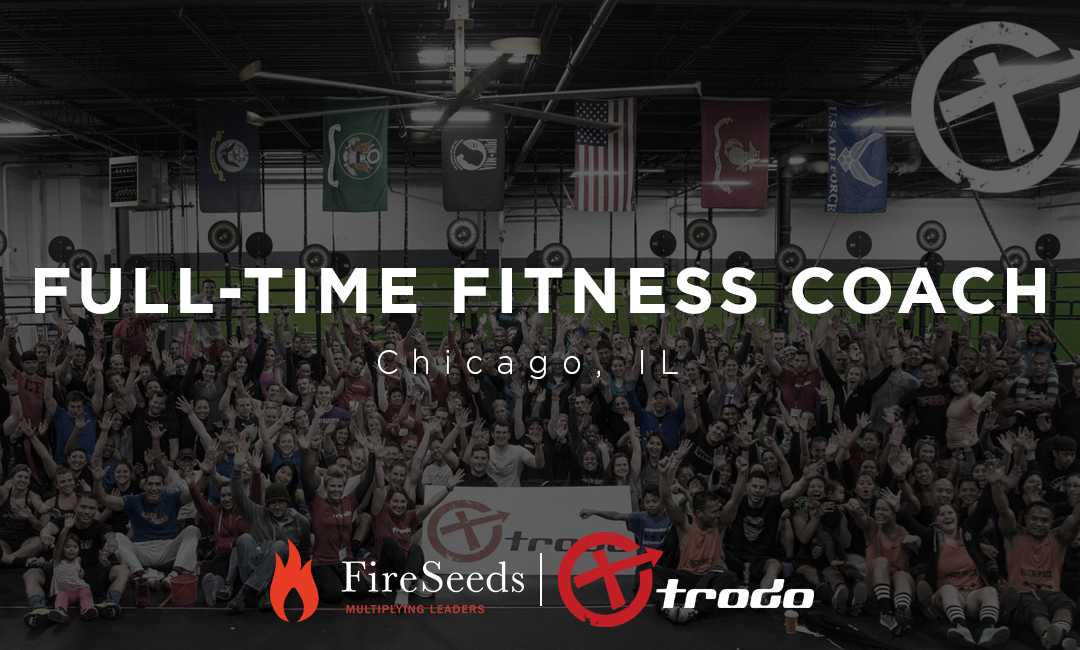 Company Description
trodo started building its brand in 2013 through a community league (fitness competitions between gyms).  In 2015 trodo developed a unique and impactful approach to fitness and corporate wellness that will change health across the united states by placing functional fitness into the hands of more people across all socioeconomic levels. trodo is focused on sustainable and impactful growth of this concept and needs high-potential, passionate coaches to contribute to the mission.
trodo exists to improve the lives of its athletes by providing access to life-changing, group-based functional fitness programs at their workplace that are fun and affordable - they meet people where they are emotionally, physically, and financially.
Job Description
The Fitness Coach position is an incredible opportunity for the right multiplying leader who has a passion to positively impact the lives of people in a very holistic manner.  This leader will need to communicate well and connect with all socioeconomic levels by creating a fun, entertaining and safe environment while coaching up to 10 athletes at a time.  This is a unique opportunity because you will have the ability to run a gym, while not having to focus on driving membership sales - the company sees the importance of improving the health of its employees, therefore, invests money to make trodo accessible to all employees.  This individual must have a desire to work hard, develop a program that is fun, while meeting the needs of its athletes.  This position is a one-of-a-kind opportunity, as trodo is focused on growing this concept into other workplaces in the very near future this individual will have a chance to build this workplace fitness concept and his/her career with a fast-moving, high-impact start-up.
Qualifications
Positive, go-getter with exceptional charisma
Focused on excellence and integrity all the time
Sets the example by living a healthy lifestyle
Incredibly passionate about bringing functional fitness to lower socioeconomic classes
Personal training or 1:1 coaching in any environment (preferred)
Believes in, trains and able to coach functional movements and olympic barbell movements (squats, presses, cleans, etc.) at a high intensity 
Crossfit, olympic lifting, weightlifting and/or group training certification (at least 1 required)
College degree preferred, and degree in kinesiology, exercise science or a similar field preferred
Desire to assist athletes with key mobility/stretching techniques to help alleviate common aches and pains (back, knee, shoulder, etc.)
Tech Savvy: excel, word, email, etc.
Key Responsibilities: 
Lead or co-lead group-based functional fitness classes
Program workouts specific to the needs of the athletes
Care for the athletes who attend
Run the gym: from on-ramp classes to mobility and open-gym time; create the best experience for the athletes
Track data: athletes progress and attendance
Characteristics Needed: 
High integrity
Excellence
Positivity
Charisma
Fun
People-focused
Vulnerability
Strong communicator
Self-starter
Organized 
Purpose-Driven 
Competitive salary and benefits.